Versatile A20 Full Digital Livestock Ultrasound Scanner
Product Detail
Product Parameter
Product Tags
★ 5.6-inch high-definition screen, high strength aluminum alloy metal shell.
★ Three probes could be interchanged: cattle dedicated rectal linear array probe/rectal convex array probe/sheep dedicated rectal probe with handle.
★ The rectal probe does not need a converter, which is more convenient to operate.
★ Sixteen color adjustment.
★ Video playback function, the last test video could be played and observed, convenient for one person to operate and record videos.
★ Grid ruler, quickly read out the size of the measurement target.
★ Permanently store tens of thousands of pictures.
★ Support external U disk, monitor, printer, etc.
Test Pregnance, numbers of births, uterine disease
Cattle, Sheep, Pigs, Horses, Camels, Cats, Dogs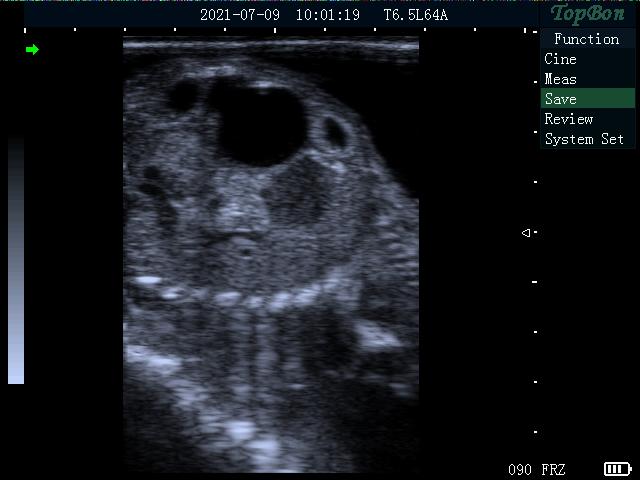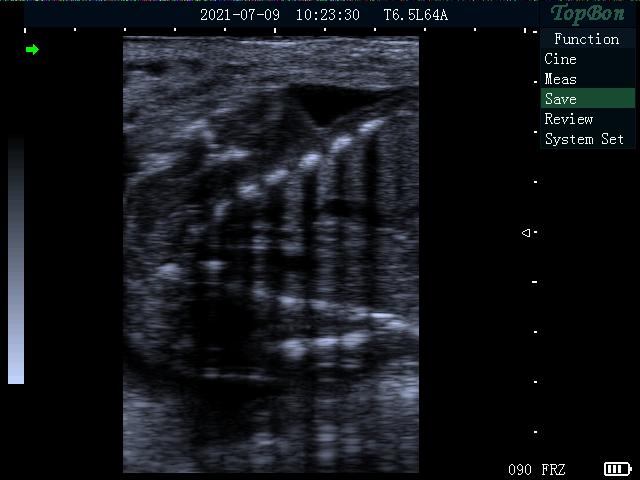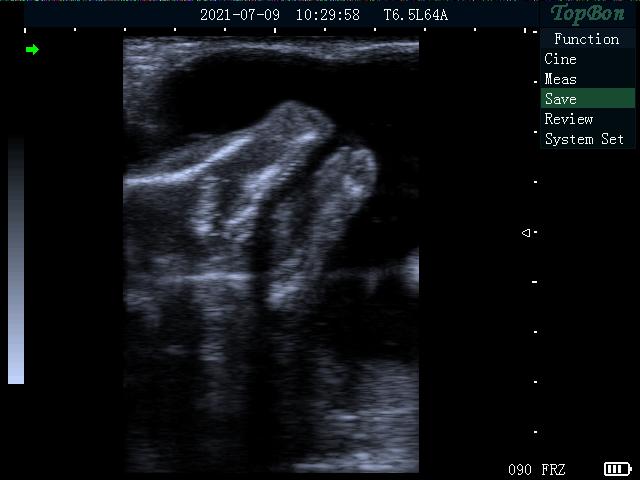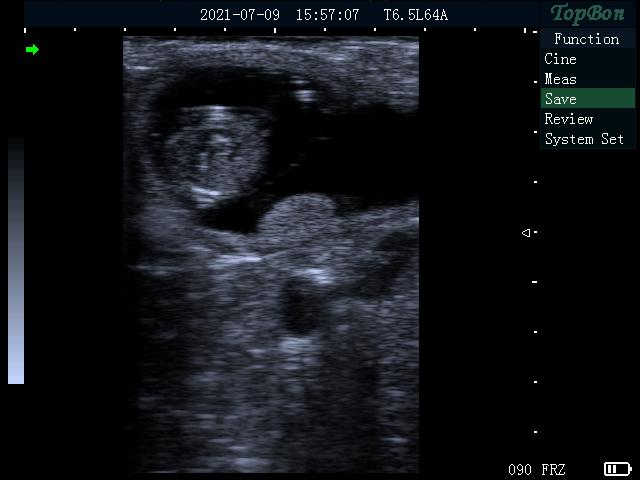 ---
---
Function parameters of A20 full digital ultrasonic diagnostic instrument
1.Display: 5.6-inch LED display;
2.support probe: 3.5MHz abdominal convex array probe, 6.5mhz micro convex small animal probe, 6.5mhz veterinary rectal probe, 7.5MHz high frequency linear array probe, 3.5MHz backfat probe;;
3.Metal wire drawing fuselage, 35mm thick, metal texture, cool fuselage, high heat dissipation;
4.It has automatic backfat function (intelligent one key measurement), fast backfat function (mobile reading ruler) and manual backfat measurement function;
5.Display mode: B, B + B, 4b, B + m, m;
6.Electron focusing: four stage electron focusing;
7.There were more than 18 body position markers;
8.Frequency conversion: any probe has five section frequency conversion function;
9.Image image: rotate the image up, down, left and right, and flip the interface in black and white;
10.With image rotation function, the image can be flipped up, down, left and right;
11.In addition, it has annotation function, which is convenient for text and body mark annotation;
12.Routine measurement: distance, perimeter, area, volume and angle;
13.Specialty measurement, heart measurement and lean meat rate measurement;Obstetric measurement of 8 kinds of animals
14.It has the functions of grid ruler and point ruler, which can read the size of the detected object quickly
15.Character display: gain, frequency, dynamic, date, time;
16.It has 256 frame movie playback function, which can be played back frame by frame and video playback, and can select any image measurement annotation to save frame by frame playback;
17.Storage: built-in 8g storage, external U disk storage, can browse pictures, can transfer the built-in pictures to U disk;
18.Dynamic range: 0-135db;
19.Image processing: gamma correction (0-7), frame correlation (0-3), line correlation (0-5), edge enhancement (0-3), left and right flip (0-1), sixteen kinds of pseudo color processing;
20.Blind area: ≤ 4
21.The maximum display depth is 3.5MHz: 270mm, 6.5mhz: 189mm, 7.5MHz: 165mm;:
22.organization harmonic, histogram function
23.Interface: USB interface, PAL-D / NTSC video, VGA;
24.Geometric accuracy: transverse ≤ 5%, longitudinal ≤ 5%
25.Resolution: lateral ≤ 2mm, axial ≤ 1mm
26.Display magnification: 16 display modes;
27.Gain range: 0-100db;
28.Near field adjustment range: – 31 ~ 0;
29.Far field adjustment range: 0 ~ 31;
30.It has time and date, video output, TV mode, key tone switch, parameter mode, standby protection, multi language selection, custom gestational age and other settings;
31.Battery power indication, U disk indication, prompt information display;
32.Large capacity lithium battery, imported 18650 standard cell, can work for about 4 hours;
33.Host size: 206x120x35mm (length x width x height);
34.Main engine weight: 950g;
35.No noise, high strength aluminum alloy metal shell natural heat dissipation design
Write your message here and send it to us